Ankle Foot Orthoses (AFO's)
The purpose of an AFO is to prevent foot drop (failure to maintain the foot in a normal flexed position) due to extended bed rest, trauma to the foot or leg causing paralysis or muscle weakness which flexes the foot.
It is sometimes used to prevent heel cord tightness and to support the foot in proper position for standing and walking. It is also used to control ankle instability and to ease tendon pain.
You will be advised as to the best way to don the AFO. This will allow the device to be used to its fullest potential providing you with the greatest benefit and comfort.
…socks must be close fitting and wrinkle free.
…don the AFO by bending the knee slightly – this helps to flex the ankle.
…slide foot into AFO. Check for wrinkles in socks.
…make sure the heel is all the way into the AFO prior to attaching strap.
…attach straps to hold AFO in place.
…wear shoes that allow proper toe clearance.
It is important to keep a close eye on your skin condition. Sometimes problems and discomfort with the use of the AFO can be avoided if good skin care is practiced. Gradually increase your wearing tolerance during the break-in period which is about 7-10 days.
Off-the-shelf AFO's
We carry a variety of high quality AFO's from multiple vendors.
Once we receive a prescription from your doctor for an off-the shelf AFO, you will be fit with a properly sized AFO in either a walk-on or walk-on reaction style.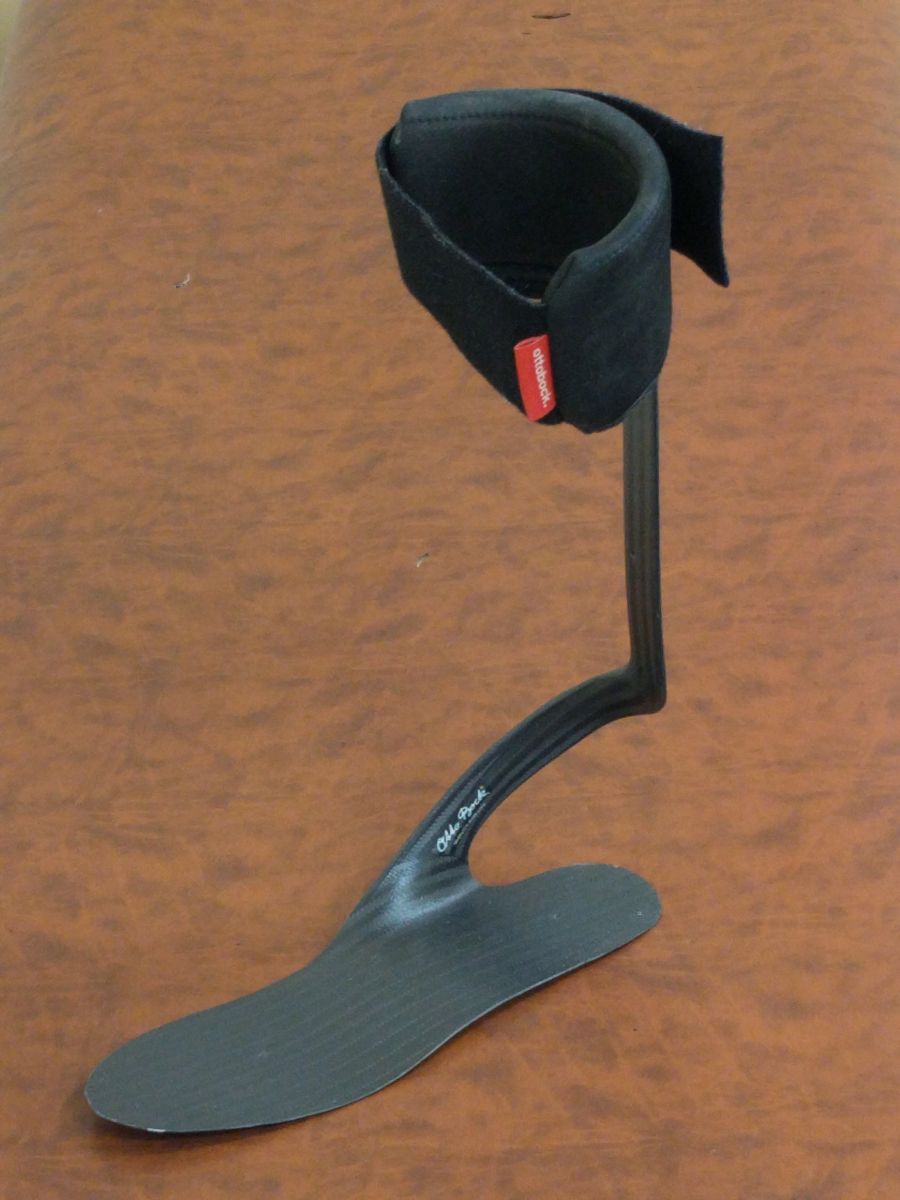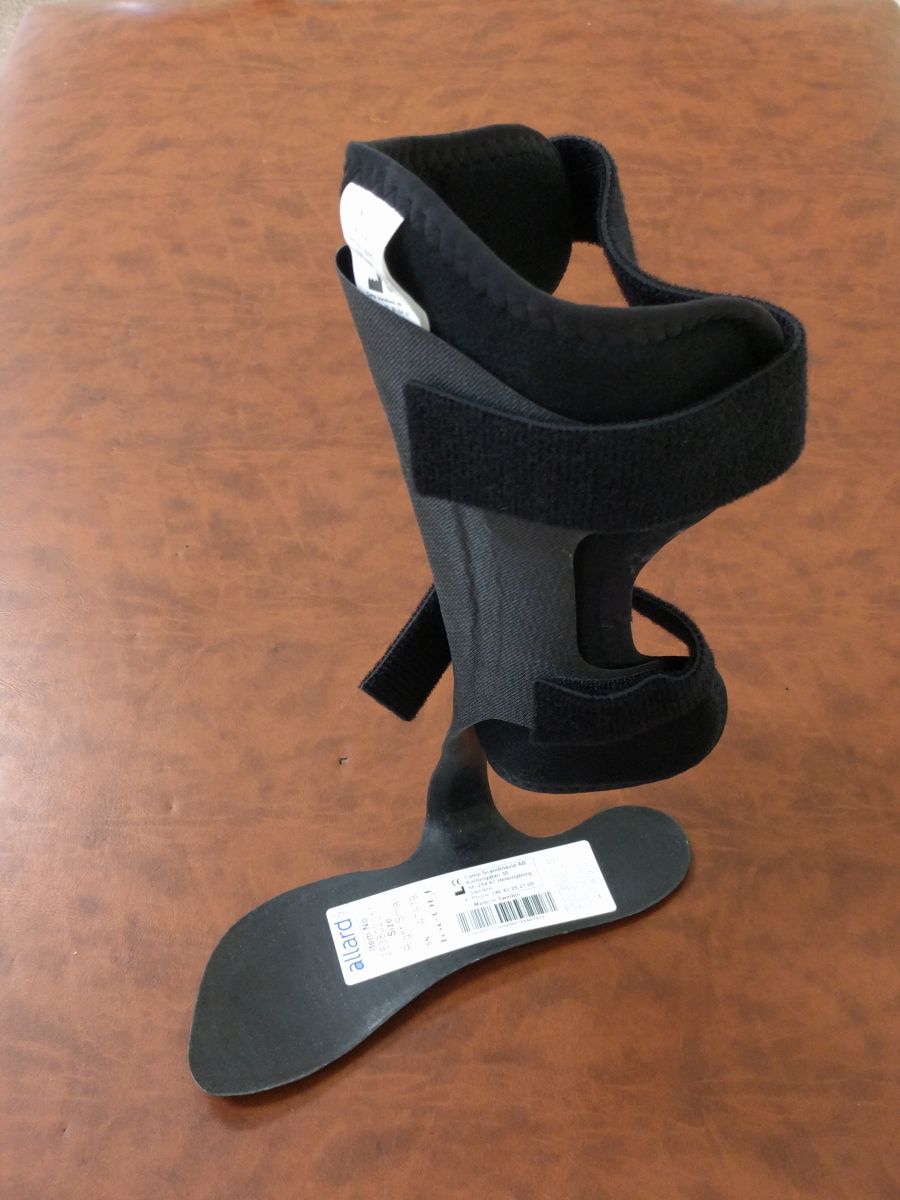 Walk-On AFO by Ottobock Walk-On Reaction AFO by Allard
Custom AFO's
Custom AFO's are made in-house at our 162 Main Street, Wakefield, RI facility. They are not taken off the shelf in sizes small, medium, and large. They are made specifically to fit you.
After we receive a prescription from your physician for a custom AFO, we will evaluate you individually and design an AFO to suit your needs. A plaster cast will be taken of your foot and a portion of your lower leg which will then be fabricated using high tech plastic and thermal technology here in our 162 Main Street facility.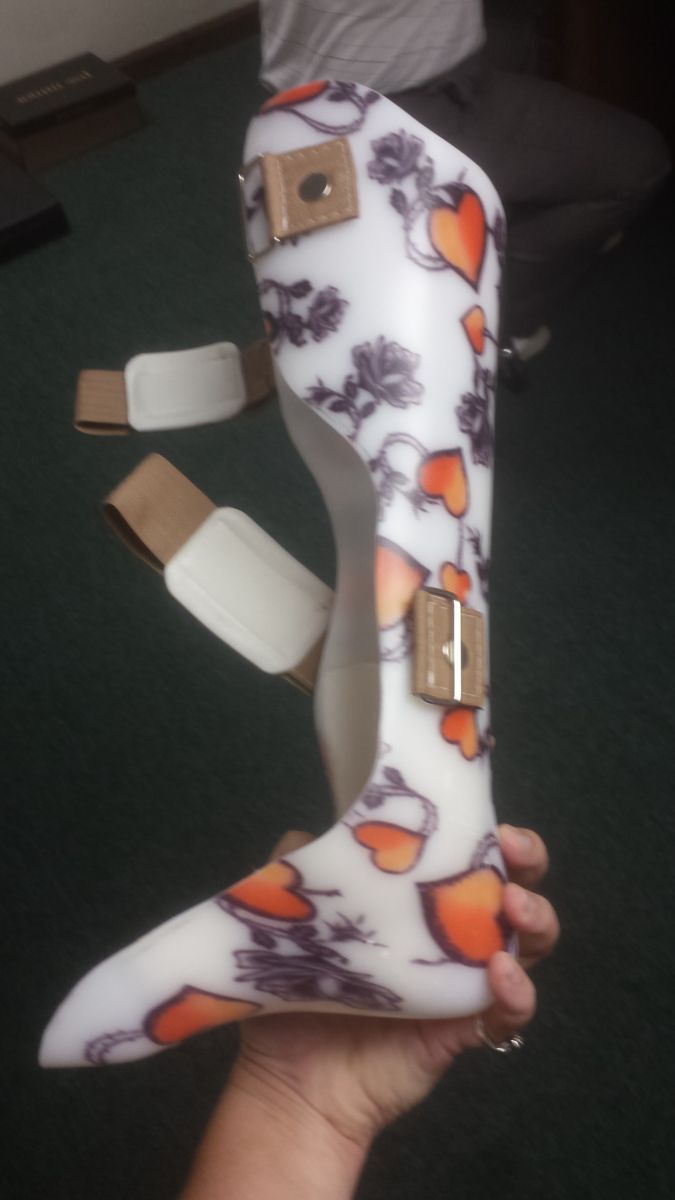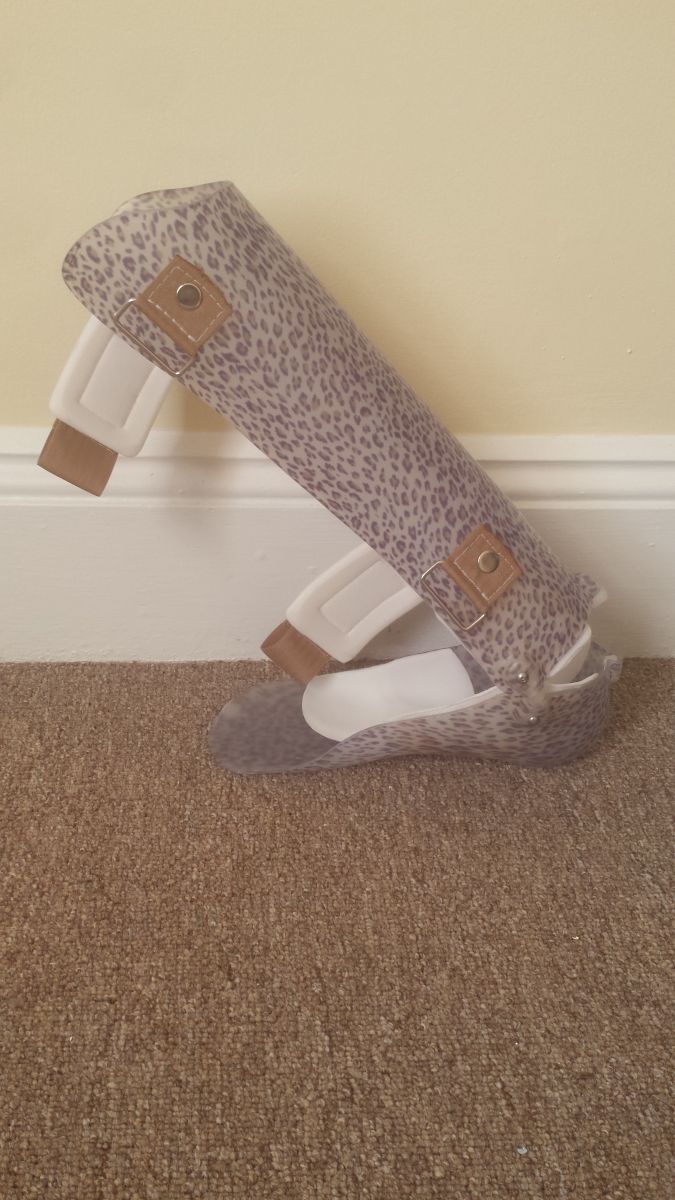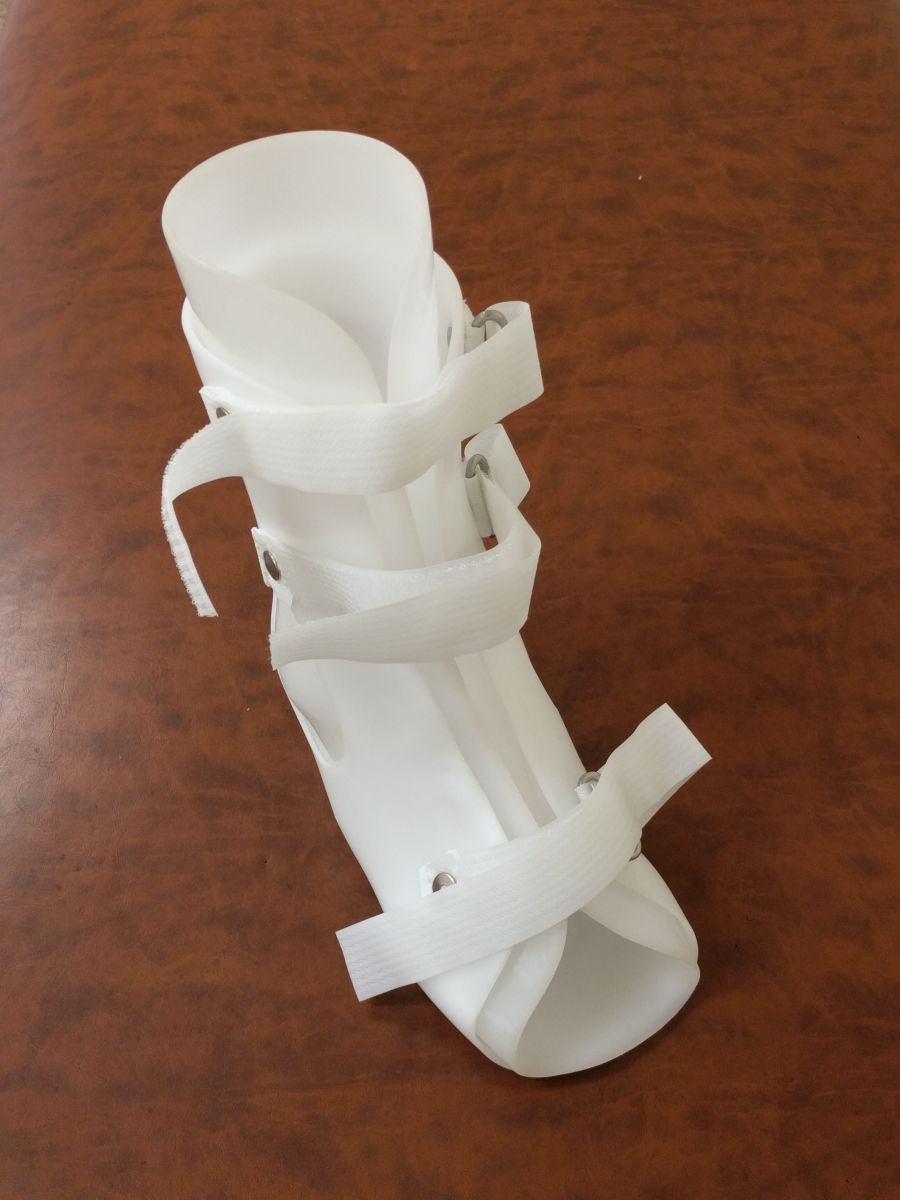 Custom Solid Ankle AFO Custom Articulated Ankle AFO Custom Masterflex AFO
Custom Carbon Fiber AFO's
Through working with Tillges Technologies, we have made available a lightweight carbon fiber ankle foot orthosis for our patients who require more support and sturdier materials. Many of our patients who work in the construction field or pursue athletic activity have found this material upgrade to be just what they need to allow them to be secure in continuing their more physical occupations and sports challenges. The carbon fiber AFO will accommodate larger physiques and enable everyday tasks to be accomplished with more security and ease.
After we receive a prescription from your physician for a custom carbon fiber AFO, a plaster cast will be taken of your foot and a portion of your lower leg here in either our Wakefield or Woonsocket facility. The plaster cast will then be sent to Tillges Technologies for fabrication. Once fabrication is complete, you will return to our facility for delivery and fitting.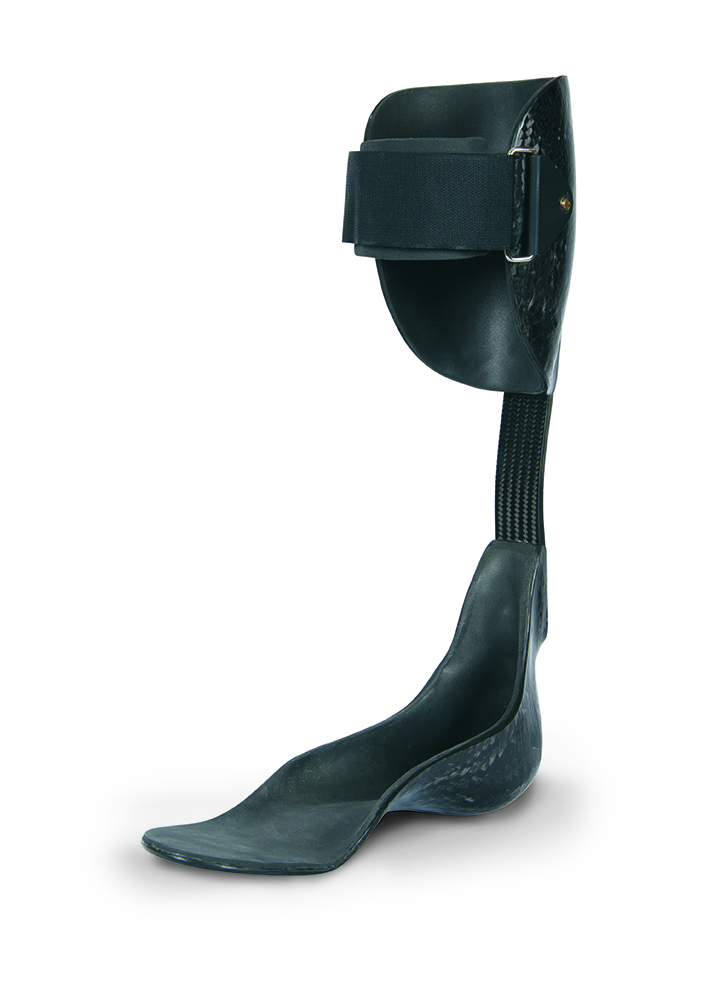 Custom Carbon Fiber AFO by Tillges