Meet The Founder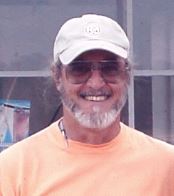 Meet the Founder
Robert C. James, CPO, has been working with prosthetic and orthotic patients from all walks of life for almost 50 years. He worked his way from an apprentice at the Rhode Island Hospital's orthotic and prosthetic facility to the position of Acting Manager of the entire facility in a matter of ten years. During this time he worked with the best orthopedic staff the state had to offer – every day was a learning experience.
He left Rhode Island and worked with Dr. Richard Warren of Massachusetts General Hospital to administer the Veterans Administration sponsored Boston Interhospital Amputee Study (BIAS), an intensive three year study that followed amputees from their surgery through to their permanent prosthesis. He has studied at the VA Center in Seattle, WA as well as New York and Marquette University and attended countless seminars and educational learning opportunities on specialized prosthetics.
Following the BIAS Study, Mr. James formed his own company in 1976 in South Kingstown later expanding to branch offices in Woonsocket, RI as well as Plainfield and Pawcatuck, CT.